Discover how Chablé, a resort in Yucatán, has created a sanctuary to conserve native flora and fauna. From the white-tailed deer to the melipona bee, Chablé's specialized team is dedicated to protecting and releasing animals into their natural habitat. Learn more about the conservation work of veterinarian André Gaillard García.
Venadero chablé: El santuario para los venados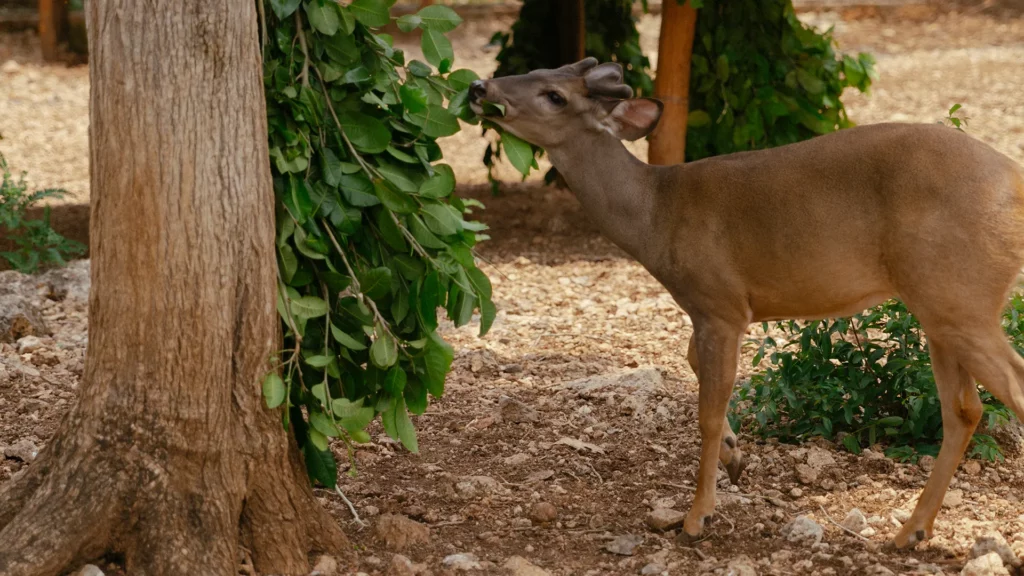 The project begins thanks to the feeling of conservation that is part of the essence of Chablé, in Chablé we conserve the culture as well as the flora and fauna.
The purpose of our sanctuary is the conservation and reproduction of white tail deer, the deer grow and reproduce under the care of dedicated and specialized personnel for this task to later release them in the facilities of our resort and they can continue with their life as natural as possible.
Our hotel is surrounded by native Yucatan flora that is natural food for our deer, they lead their lives in a wild way and make us part of beautiful moments. In the different areas of the hotel you will be able to witness mothers taking care of their children and teaching them to select their food, you can observe the small families of deer running and resting in our gardens.
At chablé we have created a safe environment where our animals can grow and develop freely.
At the moment we have 32 deer inside our corrals and about 15 deer loose inside the hotel, years after years deer are released in the facilities so that they can lead their lives in a free and natural way.
Melipona bee sanctuary
Yucatan is an extremely rich and varied state, full of different species that play an important role in our life here on earth, among all these species the bees stand out.
In Yucatan bees not only represent a great source of income for its inhabitants but also have an ancestral meaning, the melipona bees are a native species that is characterized by not having a sting so working with it is easier, however, this practice and the bee are in danger of extinction, However, this practice and the bee are in danger of disappearing, so here in Chablé we try to rescue them, we have created a sanctuary dedicated to this bee and its significance in the Mayan culture, with this project we seek to teach and raise awareness among our guests about the importance of this species and its conservation.
Among our tasks is the rescue of beehives that could be located in unsuitable places, we give ourselves the task of rescuing and relocating them in suitable areas for them as is our sanctuary.
Our sanctuary is taken care of by people specialized in working with bees, beekeepers with more than 30 years of experience together with experts dedicated to the subject, we have 21 beehives of melipona beecheii bee and 10 beehives of apis mellifera bee.
Our resort is located in the Yucatan jungle, which has a great variety of wild flora and fauna. Every day we take care of our species, so we rescue and relocate a large number of animals that could be in areas that could compromise their stability.
The animals are rescued and relocated by specialized personnel, these animals are identified, evaluated and then released in specific areas necessary for each species.
Small skunks, injured birds, snakes, frogs, moles, iguanas are some of the species that we have successfully rescued and relocated over the years.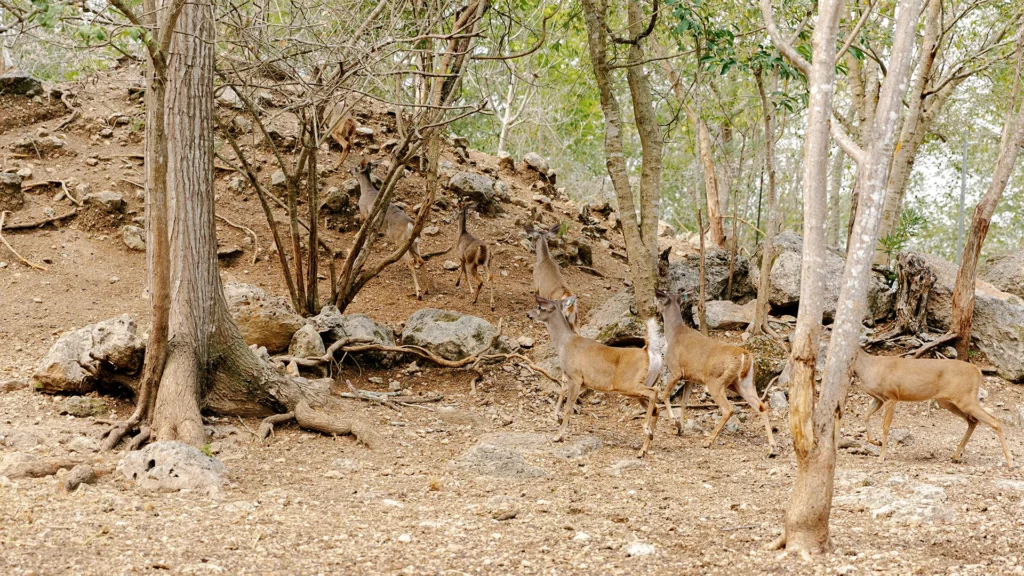 About me
My name is André Gaillard Garcia, I am 27 years old, born in Mexico City, I studied from high school to my professional career in the state of Yucatan, I am a Veterinary Zootechnician graduated from the Autonomous University of Yucatan (UADY) and specialized in honey production of both melipona bees and Apis bees, I also specialize in the care and maintenance of wildlife, my work at Chable is to ensure the welfare of each of the animals that live in the jungle as well as the education of both our employees and our guests regarding conservation issues and care of flora and fauna.